Nanjing Store is an independent distribution company in the Philippines of imported and locally made Nutraceutical and Beauty products.
We take pride in being an exclusive leading overall wellness distributor in the Philippines. Our main goal is to bring you a variety of finest quality of health supplements and skin care products made from the purest, highest-quality ingredients available. We dedicated ourselves to run a thorough research on all these products, to provide you with nothing but the finest most potent health supplements in the market. In fact, we are personally using our products and we can speak for ourselves.
Customers seek nothing less than the best quality delivered with absolute discretion, and we will assure you that the products that you're buying from us are highly effective and you will definitely be one, of our satisfied clients worldwide!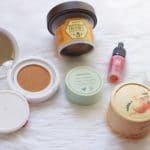 TRUST ADRENALIN
This logo was derived from a 3D capsule with the Chinese word "Nanjing" in blue and green combination.
OUR MISSION
To define, distribute, and sell quality aesthetic-cosmetic products that meet the highest quality standards.
OUR VISION
To be a company recognized by the quality of our products.
OUR PASSION
We work hard to deliver excellence in everything we do – in our customer service, how we work together, and the products and information we provide.
Loved by over 1,000 people nationwide and we aim to a whole lot more
Sexual health is an important aspect of overall wellness, yet it's often a topic that's not discussed openly or frequently. However, taking care of one's sexual health is essential to maintaining physical, emotional, and social wellbeing. In this article, we'll explore why sexual health matters, and what steps you can take to promote and support […]
0 comments
Hello everyone! Despite the current situation in the Philippines with the lifting of Enhanced Community Quarantine or ECQ, our stocks are falling into an all-time low, and most of the favorite are already out-of stock. We are very sorry about that. As of today, May 16, we are still trying to get in touch with […]
0 comments
Hello Nanjinians! Our used-to-be men's enhancement online store is now officially on full-blast selling a lot of online goods for you! These are the new categories we've just added: Gym and Workout Supplements Slimming & Whitening Bucked Up Supplements So enjoy shopping only here at Nanjing Store!
0 comments